Your Full Service
Real Estate Company
Located in PLEASANT GARDEN, NORTH CAROLINA
A Full-Service Real Estate COMPANY
Owner Ben Gaines founded United Properties of NC in 2019 with the goal of offering clients in Central NC the highest level of service with a comprehensive approach to the real estate industry. Brokers work with buyers looking for that perfect home and sellers listing properties on the open market. The firm also purchases properties directly in cases where a property owner wishes to avoid the inconveniences associated with a traditional sale.
United Properties of NC was named to honor Ben's father, who founded United Fire and Safety in 1980, and Ben prides himself on delivering the same excellent service to his community that his father's company has provided for decades.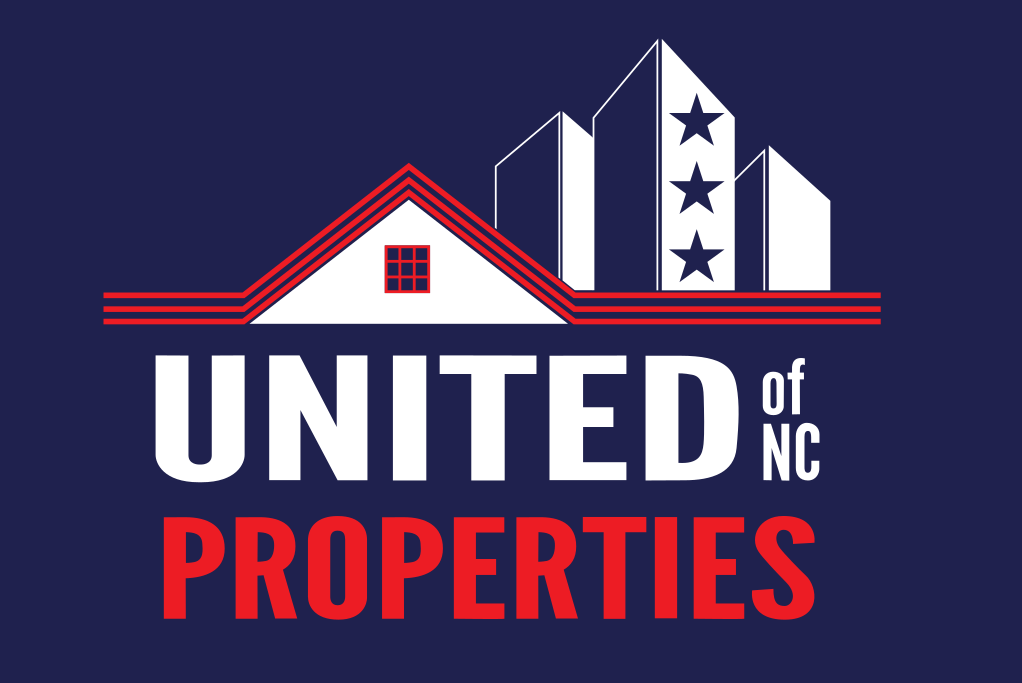 Find properties in just one click
– Cash Offer
– As-Is and In ANY Condition
– Choose Your Own Closing Date
– No Repairs-No Clean-Up
– Avoid Showings and Open Houses
Guilford County is the third-most populous county in North Carolina. Communities include: Pleasant Garden, Greensboro, Summerfield, and Jamestown.
Randolph County's largest city is Asheboro, which is the center point of North Carolina. Communities include: Asheboro, Randleman, Trinity, and Ramsuer.
Alamance County is one of the fastest growing counties in North Carolina comprised of more than 175,000 residents. Communities include: Burlington, Graham, Elon, and Gibsonville.
Chatham County is home to Jordan Lake. The eighth largest lake in North Carolina, the reservoir covers 13,940 acres with a shoreline of 180 miles. Communities include: Pittsboro, Siler City, and Goldston.
Rockingham County is known as "North Carolina's North Star" and is made up of 573 square miles. Communities include: Reidsville, Eden, Wentworth, and Madison,
Lee County was formed in 1907, with a current population of 62,000. Communities include: Sanford, Broadway, Cumnock, and Tramway.
Words can't express the gratitude I have for the blessing of Ben, Tiffany, and United Properties of NC! My husband and I were in a situation with our current home that seemed like there was no way out. Then along came United Properties to the rescue! United Properties took our hopeless situation and made it into one that was full of joy & hope for all involved. Our family was kept abreast of each step throughout the process and we never felt pressured, disrespected, or dishonored. The love & care United Properties showed us, as well as the heritage of our 3-generational home, was nothing less than supherb! They most certainly conduct business based upon the principle of "sowing & reaping". We believe our connection was of Divine appointment! I HIGHLY recommend the United Properties family for your realty needs!!
Crystal Sharp
I was hesitant about selling my property in Greensboro due to the stress of selling and i wasn't sure I'd be able to get what I needed out of it. They performed a market valuation on the property and reassured me that now was a great time to sell. We ended up getting multiple offers the first day of showings and settled an offer well above the asking price! My property sold in 2 days! They were very helpful throughout the whole process and everything went smoothly. I would highly recommend United Properties of NC for the sale or purchase of your property!
Rick
Covid put us in a bad position for buying a home. With all the restrictions we, as potential buyers, could not go in the home. Ben went above and beyond to get us pictures and videos so we could feel like we were there. He even took a video of the crawlspace and videoed his walk of the property. If you are looking to buy a house, Ben is your guy.
Becky Johnson
Last year when we were moving to Alamance County, we contacted Tiffany Lattero about showing us a house. She got us an appointment the same day. This was in November and my goal was to be in the house before Christmas. I am glad to say we are about to celebrate our second Christmas in our new home. Tiffany made the entire process so simple. We had both started new jobs and couldn't take a lot of time off work, so she met the inspector and appraiser for us. She even interrupted her Thanksgiving Day to allow us to show the home to our families before closing. We hope to never move again, but know who we would call if needed.
Joy Toms
Thanks to Tonya Jordan we are now living in our dream home. She found several properties to go and view and gave us great advice. She was highly knowledgeable and told us of all our options the entire time. Once we found our home and wanted to place the offer she got on it right away. Within a day the seller had accepted and we were on our way to being first time homebuyers. She recommended us to a great inspector and set up everything up for us without having to do anything. When I had questions I could call her and talk to her about any concerns I had. She was always available and always pleasant dealing with. She also attended our house warming and made it that much more special!
Amber Edmonds
Recently, I've gotten into real estate investing. When I started looking for properties to purchase I was introduced to Tiffany Lattero and she has been nothing but amazing to work with. She has gone out of her way to look out for and send properties to me that fit my criteria, she is always willing to go and look at a property with me at any time or any day even, if its last minute. Lastly, she's a great negotiator which can't be said about some of the other's I've worked with. If your looking a great realtor you need to consider Tiffany Lattero.
Clint Franklin